[vc_row][vc_column width="2/3″][vc_column_text]
Electrical Testing
A.J. Durston Electrical Services, our electricians Warminster and surrounding areas commonly carry out PAT testing on electrical appliances. PAT Testing, (Portable Appliance Testing) is a process used by electricians to check electrical appliances for their safety. We are also qualified to carry out periodic inspections on any property.
If you are buying a new home or an older building, it may be of use to you to get a periodic inspection carried out within the property.
This ensures the safety of all of the electrics within a building, making sure that it is safe for all residents. If you are looking for an electrician in and around Warminster, Bath, Frome, Trowbridge and surrounding areas to carry out PAT testing for you, then please do not hesitate to get in touch with us at A.J.
Durston Electrians Warminster. We can carry out PAT testing on all appliances, or just one if requested. Please get in touch via the information on the contact page if you require our PAT testing services.[/vc_column_text][/vc_column][vc_column width="1/3″][vc_column_text]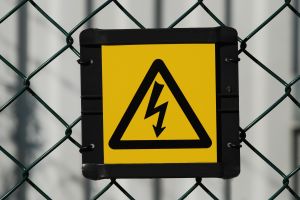 [/vc_column_text][/vc_column][/vc_row][vc_row][vc_column][vc_column_text]
More Information
When you have a product or appliance PAT tested by an electrician, they will have labels affixed to them. Electricians Warminster may even have multiple lables on various parts of the appliance or electrical equipment. These labels will say either 'Passed', 'Tested for electrical safety' or 'DO NOT USE'. This shows that the item has undergone a PAT test, and indicates the result.
The Electricity at Work Regulations (1989) states that all electrical systems should be maintained to prevent any danger. It also mentions that it is every employer's and self employed person's duty to comply with the provision of the regulations. PAT testing ensures the above, allowing for the use of electrical systems and appliances without the operator being put at high risk of electrical shock or other electrical related damage.
If you are looking for a PAT tester or a period inspection test in and around Warminster, Bath, Trowbridge, Frome, Warminster and surrounding areas, then A.J. Durston can help. Please do not hesitate to get in touch with Electricians Warminster and in surrounding areas for more information, advice and a quotation. You can find all of our details on the Contact page.[/vc_column_text][/vc_column][/vc_row][vc_row][vc_column width="2/3″][vc_column_text]
[/vc_column_text][/vc_column][vc_column width="1/3″][/vc_column][/vc_row]