[vc_row][vc_column width="2/3″][vc_column_text]
Electricians Trowbridge
Electrical Installations by A.J. Durston
At A.J. Durston Electrical Services, we provide a range of electrical installations for your home or place of work with Electricians Trowbridge, Frome, Warminster, Bath, Westbury, Melksham and surrounding areas. Prior to any work being carried out, we can offer all customers the best advice and information about the types of installation that their property may require. We work with domestic, commercial and industrial customers across Bath, Trowbridge, Frome, Chippenham, Warminster and surrounding areas.
Our Electricians Trowbridge and other areas have both the skills and the knowledge as well as the qualifications and experience to carry out a range of installations, for you. Whether you would like electrical installations carried out within your home or place of work, we are confident that we can carry out a job which you will be proud of.
We always ensure that all of our work is carried out to the best of our ability, following all health and safety procedures and guidelines. We will do our utmost to protect the health and safety of you and those around you. For Electricians Trowbridge get in touch.[/vc_column_text][/vc_column][vc_column width="1/3″][vc_column_text]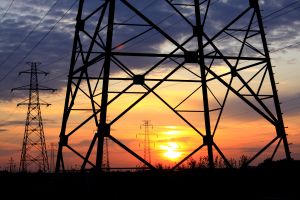 [/vc_column_text][/vc_column][/vc_row][vc_row][vc_column][vc_column_text]
Domestic Electrical Installations
We can install a range of new appliances and carry out other installation services in new homes.
Installations of intercom systems and outdoor security lights.
If you need extra electric sockets within your new or existing home, we can install as many as you require.
We can install new lights as well as new lighting circuits around your home.
We are qualified to carry out both part and full rewiring within your property.
We can also install a range of electric showers.
If you have any questions regarding the range of domestic electrical installations which we can carry out at A.J. Durston Electrical Services, then please do not hesitate to get in touch.
Commercial and Industrial Electrical Installations
We have the qualifications and experience of working with a range of electrical installations within many industrial and commercial properties. These can include offices, factories and shops. The installations we can carry out for you include:
The installation of new lights and full lighting circuits.
Extra sockets can be installed throughout a building, if required.
We can also install emergency lighting and security lights, ensuring the safety of your building and prevention of both theft and fire damage.
We can install either single or multiple electrical circuits throughout your industrial or commercial property.
We can also carry out part and full rewiring, for your building.[/vc_column_text][/vc_column][/vc_row][vc_row][vc_column][vc_column_text]
[/vc_column_text][/vc_column][/vc_row]